Our Team - Brooke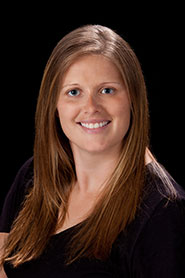 I was born in Waukon. I was raised in rural Waukon where I acquired a love for our area and animals. My father, who is a dentist as well as a farmer, encouraged me to consider the dental field. During high-school I enrolled on to the waiting list for the dental hygiene program, and as a sophomore in high school (2000), I began working in the lab and front desk at the dental office. I graduated high school from Waukon in 2002. I attended Hawkeye Community college in Waterloo, Iowa where I received a degree in dental hygiene in 2004.
I married Jason Troendle, whom is also a Waukon native, in 2002. We moved back to the area after college. We lived outside of Harpers Ferry for eleven years. During that time I worked at our practice in Prairie du Chien. In 2015 we remodelled a home in town, Waukon. We have three daughters (Berlin, Willa and Sawyer) that are very active. I enjoy watching their many activities especially Volleyball! With our free time, we enjoy camping and kayaking.
I have been a hygienist since 2004 and have enjoyed being able to work in our practices my whole career. I attend continuing education often. I am excited to see the changes in the field of dental hygiene and am especially interested in oral systemic health. I love leaving something clean, and I also love helping people get healthier!