Meet the Doctors - Dr. Courtney Wikan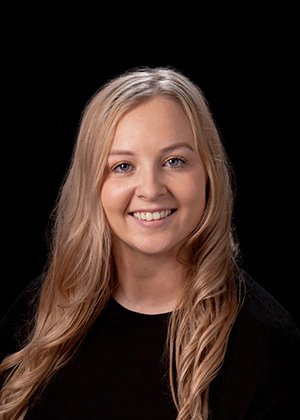 Education & Honors:
Waukon High School - Allamakee Community School District (2013)
Wartburg College (2017) - Bachelor of Arts in Biology
University of Iowa College of Dentistry - (2021) Doctor of Dental Surgery
Dean's Leadership Award at The University of Iowa College of Dentistry. 2017, 2018, 2019
Selected by the Dean of Students for the College of Dentistry to receive the Samuel Johnston Dental Scholarship. 2020
Selected to receive an invitation to the Dean's Luncheon due to great leadership & communication skills for the Class of 2021. 2020
Extracurricular Activities:
Volunteer for the SOMOS AMIGOS Non-profit organization
Prosthodontic Seminar & SIM clinic activities tutor for D1/D2 students
Prosthodontic Seminar & Clinical Tutor for D3 students
Interests & Hobbies:
I love to cook/bake, spend time outdoors, travel, and experience new cultures. In my free time, you can find me adding new fun things to my bucket list, watching crime shows, repurposing old furniture, and spending time with my family friends, and my dog, Marlow.
Why Did I Return to NE Iowa:
Growing up in Waukon, I created wonderful memories & meaningful, life-long relationships. These experiences have inspired me to return and give back to our northeast Iowa communities and their members. I look forward to building upon and creating new relationships while providing quality dental care to our communities.