Our Team - Kiersten
I was born and raised in Waukon, Iowa and graduated from Waukon High School in 2014. I then went on to Kirkwood Community College in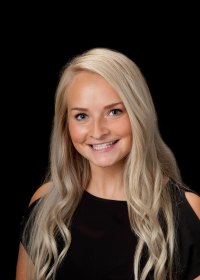 Cedar Rapids, IA and graduated in 2018. I work throughout all three locations (Waukon Dental, Family Dentistry Associates of Monona and Dental Associates of Prairie du Chien, P.C.) and began in August of 2018.
I knew I wanted to help people in a way, especially in the health aspect. Becoming a dental hygienist is the best thing I could have done. I love meeting new people and being able to help them with their oral health. I feel that I have an extremely rewarding occupation being able to help make smiles a little more bright and beautiful.
I love being outside, whether that includes kayaking on the Upper Iowa River, boating on the Mississippi, camping, hunting or fishing. I also love spending my time with family and friends, doing "DIY" projects, and working on my fitness/health.