Our Team - Brittany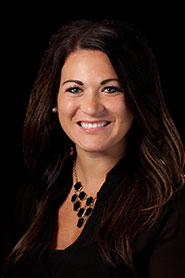 I was born in LaCrosse, and lived in Hudson, WI for the majority of my childhood. I graduated from Hudson High School in Hudson in 2008. Originally from Prairie du Chien, WI I have now crossed the river and currently reside in McGregor, IA.
I graduated with Honors from the Dental Hygiene Program at Chippewa Valley Technical College in Eau Claire, WI, in May of 2017.
Before becoming a registered dental hygienist, I was a dental assistant for five years. Three of those years being at Dental Associates of Prairie du Chien, P.C. I continued my education to become a dental hygienist with the passion to expand my role in the dental field. This also allows me to help aid in preventing disease, which is one of the reasons I love my job.
I enjoy camping, boating, ATV riding, taking tropical vacations, attending country music concerts, and cheering on the WI Badgers and Green Bay Packers. In May of 2018, I married my husband, Bob. We are excited to announce we are expecting our first child in April of 2019!